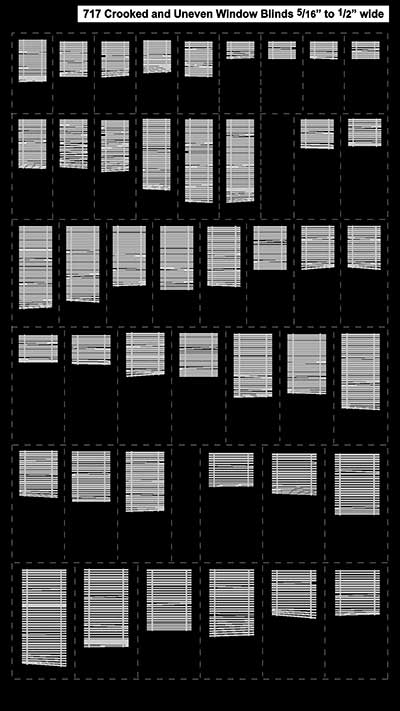 Blinds – Crooked and Uneven
$7.98 USD
Crooked and Uneven Window Blinds 5/16″ to 1/2″ wide. These windows enhance the 3-D effect created by Roomettes kits.
Out of stock
Description
Bring your empty windows to life with ready-to-use window treatments from City Classics. "Window Dressings" will add an extra touch of realism and detail to your HO scale buildings! They feature "razor-sharp" printing on clear PVC plastic and come in a variety of styles and sizes to fit most windows. Each sheet is 4 1/2″ by 8″ .
The businesses depicted in these sets are ones that could be found from the 1940s up though the present, making them suitable for most eras being modeled.
Note that the black background shown in the pictures are added for better viewing. 
The actual sets are printed on CLEAR PVC plastic sheets.