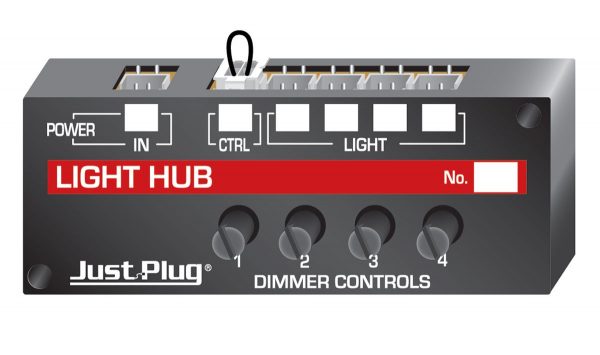 Light Hub
$17.99 USD
Add up to four Just Plug® LED lights to a project quickly and easily. Regulate light brightness with individual dimmer controls.
Note:  You will need a Power Supply or Accessory Battery Case to provide power to the Hub.
Add optional accessories such as a Port Sharing Device or an Auxiliary Switch to expand your system.
3 in stock